I just fell like posting about what has being happening lately on my life.
Solo tenia ganas de postear algo de lo que ha estado pasando en mi vida.
Even if there's not much exciting things to say, I've been keeping up with my diet... I have lost 6Kg up to now, but I steel need 4 more to reach my main goal. Since the diet it's not an easy thing to do, from now on I'll try to do more work outs, I need to tone a little, and even if I hate doing it, I now believe it's more than necessary. It can be painful, but I know I can endure it.
Aunque no hay mucho emocionante que contar, he continuado con mi dieta... He perdido 6 Kilos hasta ahora, pero aun necesito 4 para alcanzar mi gol. Desde luego que la dieta no es algo fácil de seguir, pero ahora procurare hacer mas ejercicio, necesito tonificarme un poco, aun siendo que odio el trabajo físico, ahora creo que es mas que necesario. Puede ser doloroso, pero lo soportare.
So I am starting with the "Squat Challenge"
Asi que iniciare con el "Reto de las Sentadillas"
I am happy for now, so there's nothing else that matters... I just wanted to get a nice start for the summer, and I am also looking forward to the 4th of July, since it's the first time I get to spend it at my Dad's.
Estoy contenta hasta ahora, así que no hay nada mas que importe... Solo quería iniciar bien este verano, y también estoy esperando con ansias la celebración del 4 de Julio, porque es la primera ocasión en la que podre pasarla con mi padre.
Now to some other topic; I'm re-decorating my room, recently I've been watching room tours and DIY things to store makeup/accesories and stuff, so I decided to try some of them myself, hopefully everything turns out as I wanted it. I need more things to "spice" it up. Maybe more flowers?
Ahora cambiemos de tema; estoy re-decorando mi habitación recientemente he estado viendo puros vídeos de tours de habitaciones y de proyectos para hacer adornos y demás así que decidí intentar algunos de esos proyectos, espero que salga bien todo ya que tenia ganas de cosas para "sazonar" mi cuarto
¿
Quizás
algunas flores?
This is what I have until now.... I wanted to display my sunglasses... I need new pairs!!!
If you didn't know, I can't go out without a pair.
Esto es lo que tengo hasta ahora... Quería presumir mis lentes de sol
¡
Necesito pares nuevos! Y si no lo sabían, no puedo salir sin tener al menos un par conmigo.
I need more jars and things to display my makeup.
Necesito mas frascos para poder poner mi maquillaje.
What else is there to say? I want to go to the beach, but it's sad that there's not much people to hang out with, I'm glad I got to meet some people but.. I need to get my F-ing driver's license in order to do anything. Hopefully I can do the test next week.
¿
Que mas hay por decir? Quiero ir a la playa, pero es triste que no haya mucha gente para pasarla allí estoy feliz de haber conocido a alguna gente... pero no tengo la licencia de conducir aun y sin ella no puedo hacer nada productivo. Espero aplicar la semana que entra.
~Random eyemake~
By the way I'm looking for new people to trade links with~ I want to help promoting cool blogs with the same/similar topics as mine. You don't have to have hundreds of followers, you just have to be active!
Send me an e-mail if you're interested: rottenlady1313@gmail.com
Por cierto, estoy buscando mas gente con quien afiliar blogs~ Quiero ayudar a promover blogs con temas similares a los míos No necesitas tener cientos de seguidores, pero tienes que ser activo.
Ennviame un correo si te interesa: rottenlady1313@gmail.com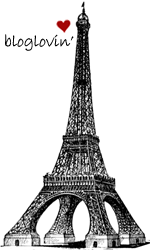 And don't forget to follow me on bloglovin'
Y no olviden seguirme en bloglovin'